Okay, This Is My First Contest Everyone!! I'm Giving Away A Twilight Binder Filled With All 72 Basic Cards From The Deck. These Are The Original Inkworks Premium Trading Cards. There Are 2 Special Edition Cards (One Hot Topic Who Is Bella Card? And 1 Always Puzzle Card) Also Included Is 1 Promo Card. Check Some Of The Pics Down Below.

Now To Get To The Rules:
All You Have To Do For A Shot In This Contest Is Follow Me. Please E-Mail Me Your Profile Name, Your Real Name, E-Mail Address, And If You Post A Link Please E-Mail Me That As Well!! If You Don't Follow Me I Will Not Accept Your E-Mail. You Gain 3 More Entries If You Post This To Your Blog. You Must E-Mail Me The Link. My Comment Boxes Aren't Working So I Have To Do This Through E-Mail. So Sorry About It! This Contest Will End July 3, 2009. I Will Pick A Random Winner By Sunday July 5, 2009.

Special!!
If I Get Up To 55 Follwers By July 1, 2009 I Will Choose A Second Winner To Win A Special Twilight Gift.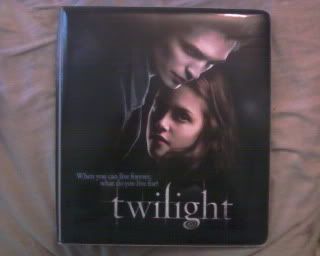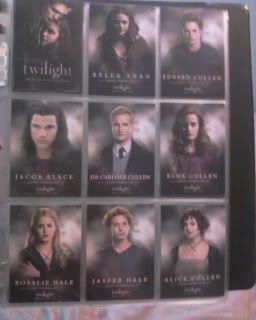 Thank You And Have Fun!!!

xoxo
RagDollVampGirl